FRA is engaging with State DOTs, Amtrak, Class I Railroads, metropolitan planning organizations, regional passenger rail authorities, local officials, federally recognized tribes, and the broader stakeholder community as we evaluate how to better connect people with long-distance rail services. 
Two series of regional working group meetings have been held in six regions across the country – Northeast, Southeast, Central, Midwest, Southwest, and Northwest. The first meeting series occurred in January and February 2023, and the second series was held in July 2023. In the coming months, FRA will hold additional working group meetings to keep stakeholders informed about the Study's progress. 
Materials from the working group meetings held to date are available below. New materials will be posted after future working group meetings. 
If you have any comments or questions, please submit them via the web form on the homepage or to [email protected]. We ask that you submit feedback related to the second series of regional working group meetings by August 21, 2023.  
Due to the breadth of the study, it may not be possible to respond to all feedback, but all feedback will be reviewed by the team and captured in our report.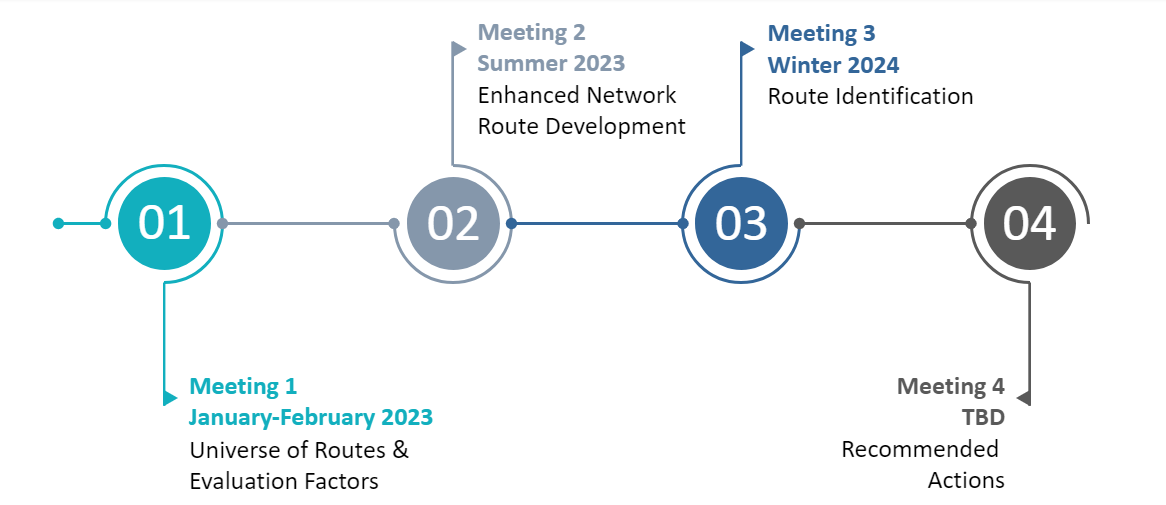 Meeting Series 2
July 2023
Southeast Working Group Materials
Central Working Group Materials
Northwest Working Group Materials
Southwest Working Group Materials
Northeast Working Group Materials
Midwest Working Group Materials
Meeting Series 1
February 2023
Southeast Working Group Materials
Northeast Working Group Materials
Central Working Group Materials
Midwest Working Group Materials
Northwest Working Group Materials
Southwest Working Group Materials